Find a Solution For Your Situation
It is hard to anticipate everything that life throws at you until it happens. However, when you're up against a wall, you need to know that you have options to help you get back on your feet. A reverse mortgage can be just the thing to help you when you need cash. When you need to understand how a reverse mortgage can serve you, Home Financing Center is here to help — we serve Coral Gables, Miami and beyond. Our lending experts have been in the business for over three decades — contact us today!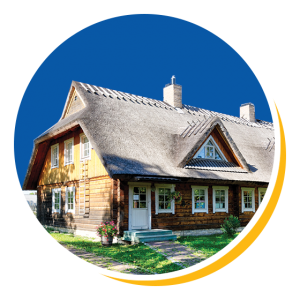 Advantages of a Reverse Mortgage
You still own your home.

No monthly mortgage payments.

Protected from housing market declines.

You have options for disbursement.
Life is full of ups and downs, and depending on what you're dealing with, a reverse mortgage can fill your need for income. Available to homeowners 62 years and older, this mortgage transforms part a home's equity into cash and can provide crucial liquidity. At the Home Financing Center, we help people Coral Gables, Miami, and anywhere in Florida navigate real estate finances, including reverse mortgages.
Do A Reverse Mortgage Right With Us
As a significant financial strategy, a reverse mortgage must be done right. Otherwise, it can make a situation that much more difficult. Many people choose reverse mortgages because their lenders pay them instead of the other way around. Having cash that can be used on anything from vehicle purchases to retirement expenses can make a huge difference. The key is making sure the reverse mortgage will work for you. The Home Financing Center team has customized reverse mortgages to people for more than three decades, and we'll bring every bit of our experience to the table for you.
Contact Our Lending Experts
Your financial future is important to us. We work hard to empower you with knowledge, options, and insights so that you can make your financial future all that it needs to be. Contact us in South Florida to get started today.
Areas We Serve
Coral Gables
Miami
Fort Lauderdale
Broward County, FL
Miami-Dade County, FL
Palm Beach County, FL
Other areas in Florida too!